Biography: Gary J. Evans, PhD, PMP, CBAP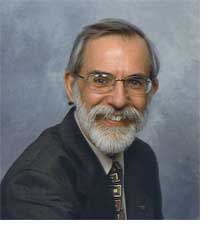 Dr. Gary Evans is the founding principal of CVR/IT Consulting LLC, which provides Project, Portfolio Management, and Business Analysis consulting, training, courseware and other services to the PM and BA communities and clients in commercial, R&D, public sector and not-for-profit environments. Dr. Evans provides training services both onsite and virtually, has written a series of powerful Project Management and Business Analysis courses that are available for license to professional training companies and training consultants. He has developed a unique Project Management Maturity Assessment service which focuses both on standardization of process and implementation of effective practice. In addition, Dr. Evans has produced a Project Template Library that has gained wide acceptance and is now in use in at least 23 countries around the world. On the lighter side, in 2016 Dr. Evans published a humorous (and highly irreverant) table game dedicated to the Project Management Community (see Project SNAFU).

Dr. Evans earned his PMP® certification in 2002 and was a member of the Board of Directors of the North Carolina Chapter of the Project Management Institute (PMI®) for two years. In 2016, he earned his CBAP® certification. He has presented numerous seminars and workshops at PMI® events, including the PMI® Region 5 Symposium (April, 2008), Professional Development Day at Metrolina PMI® Chapter (2008 and 2009), the NCPMI Annual Event (2007, 2008, 2009, and 2017), PMI® SeminarsWorld (2012), and at local IIBA® Raleigh chapter events.

Throughout his career, Dr. Evans has focused on the implementation of effective Project Management and Business Process, the design and development of systems to support that process, and management of change to ensure successful project delivery. His Project-focused curriculum includes unique perspectives on the impact of people and process on projects, the role of the Business Analyst, and the central importance of understanding and planning for project Business Value. He brings that wealth of experience with him into the classroom, and uses an endless supply of stories to bring the concepts of project management alive for his students.

Prior to founding CVR/IT, Dr. Evans held senior positions in several organizations, including Vice President of IT, Common; Program Manager, Rational Software; Director, Saber Consulting. He has a B.S. in Biology (Providence College), a M.A. in Psychology (Bryn Mawr College), a PhD in Pharmacology (University of Pennsylvania), and he performed postdoctoral work at Duke University.

A detailed listing of Dr. Evans' prior and upcoming speaking engagements may be found on our Events Page.

Dr. Evans' CV may be found here.


---
Every course and workshop in our Project Training program is fully customizable. We can deliver the training program you need onsite and at an attractive discount. Call us toll free in the US at 1.800.877.8129, or +1.919.495.7371 International.


---
All of our courses are fully compliant with the latest release of each relevant standards document such as the PMBOK® Guide, Standard for Portfolio Management, BABOK&reg Guide and others.